Madame's Course Website Why Learn French- Slide Show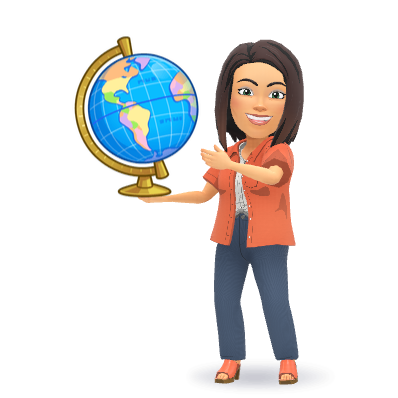 2022-2023 Course list
French 8
French 1 - Proficiency Level
French 2
French 3 - Advanced Regents Diploma
French 4 - College Now through TC3
French R

Class Syllabi are located on each student's Google Classroom page. Every parent is invited to join the class as a guardian.


About Myself
Bonjour! This is my 21st year teaching at McGraw. I grew up in a similar community in Jefferson County. I love to teach French. I learned to love language and different cultures from my foreign language teachers and mother while growing up. Some of my fondest memories of my education was traveling abroad to France and Germany with my peers and teachers. I could talk about my adventures and experiences every single day and I work hard to connect topics presented in the classroom to the real world. I hope I inspire my students to seek out the world and new cultures.
Outside of school, I enjoy reading, running, hiking, traveling, gardening, home renovation projects, camping, and spending time with my husband, our daughters, Amelie and Adeline, and our fur babies.


Education
Master of Science in Education/ Second Language Education- French
State University of New York College at Cortland. May 2005

B.A. in Secondary Education French/ French, German minor
State University of New York at Oswego. May 2002

Certifications
K- 12 French
7-12 German

Related Experience
Sept. 2002- Present Secondary French Teacher, McGraw Central School District
Spring 2002 Student Teacher, South Jefferson Central School, Oswego Middle School
Nov. 2001- March 2002 Long Term French Substitute, South Jefferson Central School.
Sept. 2000- June 2002 Substitute Teacher, South Jefferson Central School and Belleville Henderson Central School

Additional Experience
2014- present Foreign Language Club advisor/ trip coordinator
April 2005-2011 French Exchange Program Coordinator
High school student exchange program with Cortland CSD to Paris and Bourg-en-Bresse, France
2005-2006 Freshman Class advisor
2002-2007 Student Council Advisor
Summer 2003 French Study Abroad- Paris, France through SUNY at New Paltz- 6 graduate cr. hrs
Summer 2001 French Study Abroad- Paris, France through SUNY at New Paltz- 9 cr. hrs.

_____________________________________________________________________________________________________________________________________
Andre Gide "Man cannot discover new oceans unless he has the courage to lose sight of the shore."